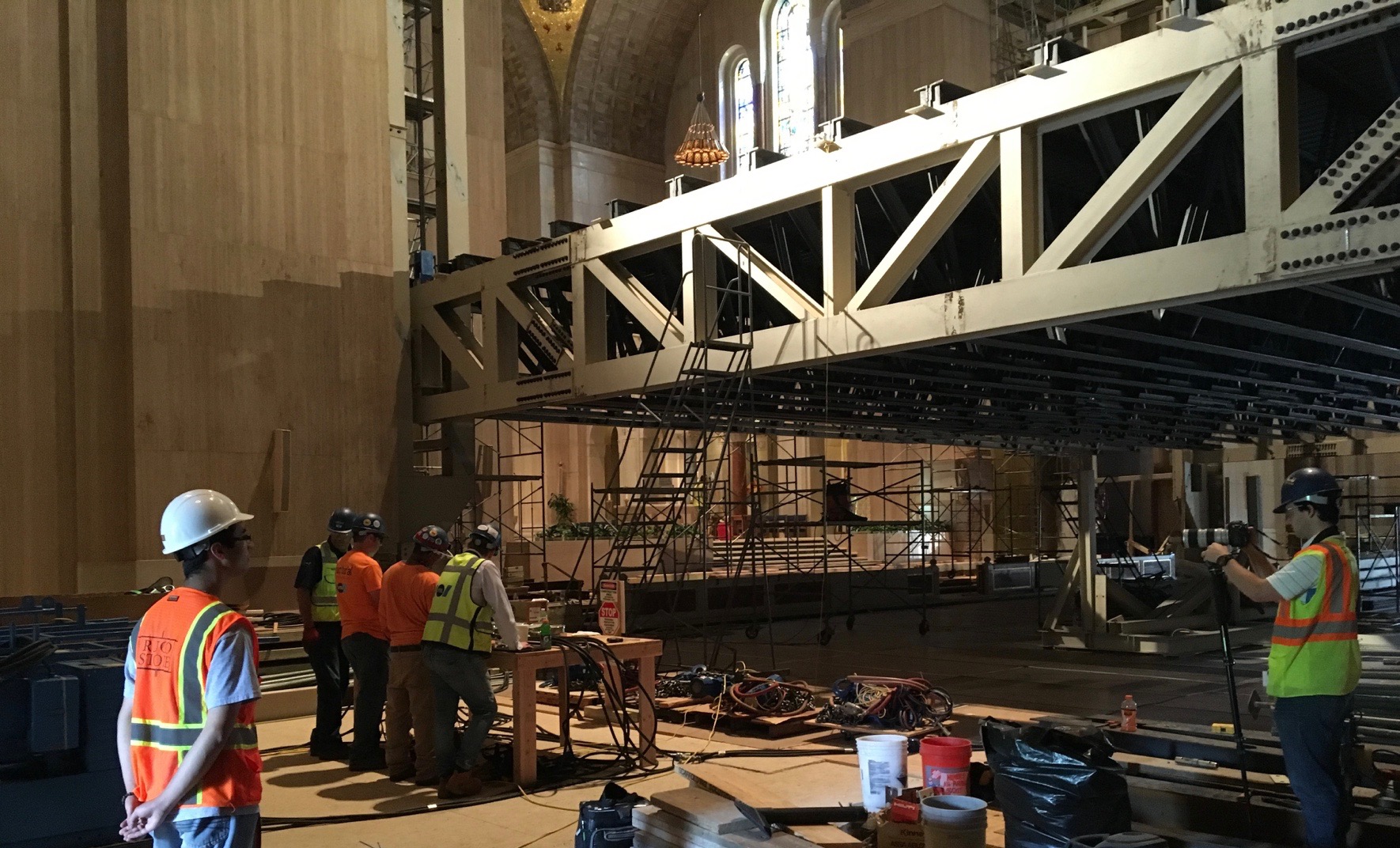 While the mosaic is underway in Spilimbergo, Italy, intense preparation is taking place at the National Shrine of the Immaculate Conception. Over 24 tons of Venetian glass must be affixed to the Dome, while Masses are to be held in the nave below. Thus, it was necessary to create a scaffold to support hundreds of tons of weight and provide the artists access to the dome ceiling to install the mosaic tiles, while minimally impeding Shrine functions below.
With this in mind, a team of talented engineers and scaffolding experts developed a plan to create a scaffold platform that structural engineer Jon Tung declared to be the most intricate project he has ever seen.
Construction began with eight massive steel beams, which would act as the supports that were erected along the inside perimeter of the National Shrine's Great Upper Church. Meanwhile, over the course of five weeks, thirty men constructed the intricate metal maze. Once the groundwork was firmly in place, the platform which would carry the rest of the scaffolding was raised 60 feet above the nave, taking a mere 24 hours.
Shortly after, with the scaffolding fully engineered, all 620,000 pounds of steel were transported up, using two construction elevators on either side of the massive structure. The steel was used to construct thirteen floors of scaffolding, making all 83,000 square feet of the dome easily accessible. View the video below to see the concept and functionality of the structure.
Trinity Dome Scaffolding – Image Gallery:
View On YouTube